My Shining Light Dolls giveaway has ended, and the winner is Grace D. I have emailed the winner, and will give them a few days to get back to me, if not I will pick a new winner.

With that done, I figure it is about time to share our St. Nicholas pictures. This is the first year we actually did anything with Annamarie. And given how we don't "do" Santa, the point of our St. Nicholas feast day was to help teach her the history behind Santa. So, we aren't teaching her that St. Nicholas really puts the presents there either. She doesn't mind ;)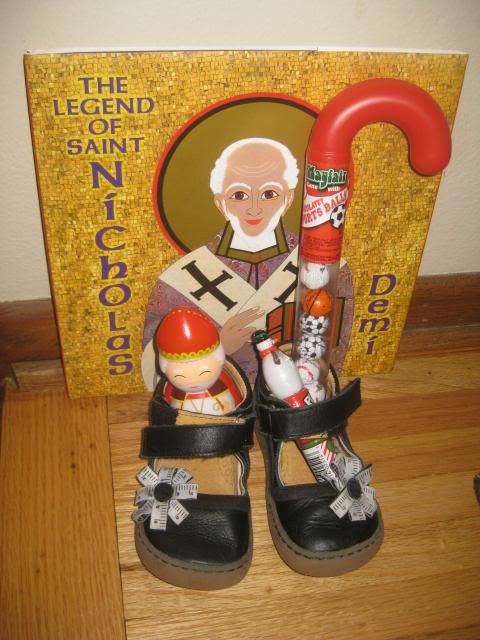 When she woke up in the morning she was like, "Why are these in my shoes?" later she told me I was silly for putting chocolate in her shoes.



And sigh, another weird face photo...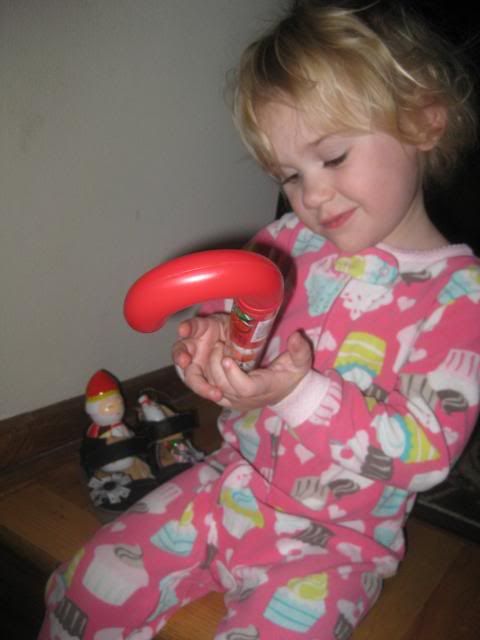 Now she is looking forward to Christmas. This year will be fun with her.

On a separate note, I am planning another giveaway later this week, so be sure and stay tuned so you don't miss it!