This is a short and simple recipe. Probably better suited for lunch. I just like that you can customize it with whatever toppings you want. I didn't mind the crescent roll crust, but Steve wasn't a huge fan of it.

Ingredients
1 can (8oz) crescent rolls
1 package mozzarella cheese (or any other pizza cheese you choose)
1 jar Pizza sauce (the recipe called for spaghetti sauce, but I used pizza)
Any other toppings (pepperoni, mushrooms, olives etc)

1. Unroll the crescent rolls and leave them in rectangles. Press the seams closed



2. Spread pizza sauce on top of rolls



3. Top with cheese and then whatever other toppings you chose



4. Bake at 375 F for 14-16 minutes.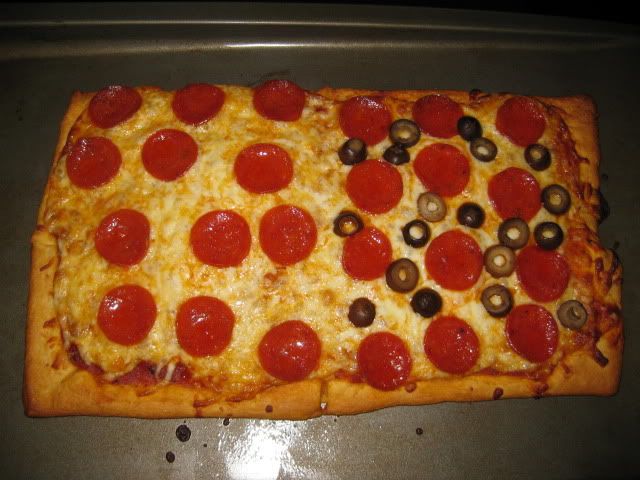 (you may notice this one has black olives on it while the previous picture didn't. I forgot we had olives until half way through baking, so I put some on my half)

Anyone else have any good recipes to share? Feel free to share links in the comments!