Hope you all like the new look!

I wanted to do a different style of doll body this weekend, but suffice to say my made-up pattern didn't work out to my liking, so I scrapped it and just made what I'm used to, the same style I made Pearl in, where the arms are a part of the body. I finally figured out the neck sewing, although it's not perfect on this doll, so I'll price her accordingly, but now I know how the professionals do it, so it will only get better from here.

I had this wool boucle yarn for a while now, I bought it thinking it was blue, but turns out it's a seafoam green. Oh well! I decided to save money I should start making the dolls' outfits instead of buying most of them, so I bought this pattern and will sell the finished outfits in my shop as well. I'm happy with how it turned out, seeing as in the past my doll clothes that I made up the patterns weren't exactly perfect.

This little girl is yet to be named, but she reminds me of spring and Easter, so I'm thinking it will be something relating to those. She has grey eyes as well.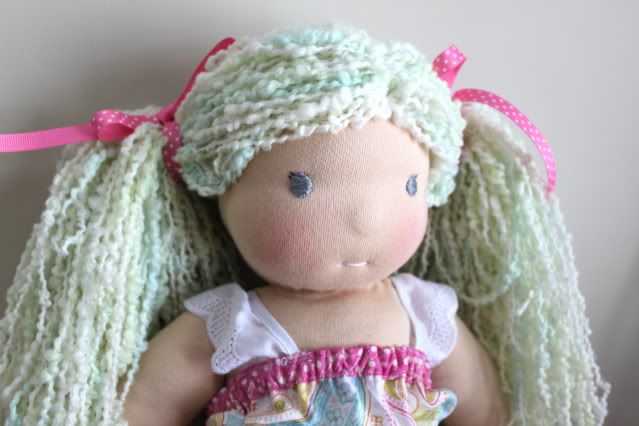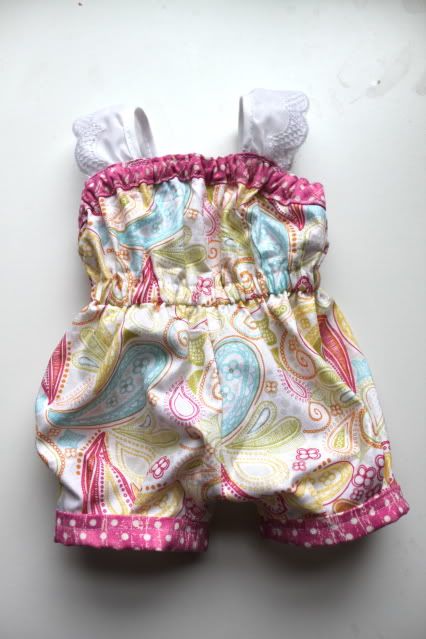 On another doll related note, I have yet to sell Pearl, but she's priced rather high so I didn't expect her to exactly sell out as soon as I listed her. But excitingly for me, my one cloth diapering friend just bought a green and cloth diaper store in her hometown and asked if she can sell some of my dolls in her shop. So I'm selling her four dolls wholesale. Of course being wholesale I don't make quite as much money per doll, but I'm seeing it as an opportunity to further perfect my sewing and getting my name out there since I can put my card on them. I'm rather excited that someone's buying my dolls for a high price because she appreciates all the time I put into them and thinks they are cute.

So that will keep me busy the next few weeks. I have all the supplies minus the dress I bought for my next doll that I want to make, I'm excited about that one, hopefully she turns out even more perfect than the last two. On top of that, I also just bought a stuffed monkey pattern to make Annamarie a monkey since she's rather obsessed with "ah ah's" lately (she calls monkeys by the sound they make). Assuming he turns out the pattern also gives me the opportunity to sell a few. If that wasn't enough I also bought supplies to make Annamarie a Waldorf doll. I'm going to be busy sewing for a while!