Friday we went hiking at Interstate State Park. Most state park hikes are pretty easy on relatively flat ground, so I was surprised when this hike ended up being somewhat strenuous. Annamarie handled it well, she loves being outside and playing in the dirt, so it was her kind of day.




The park is right on the St. Croix River, so it's very pretty!



At one point there are glacial pot holes, so when the glaciers moved through water etched these holes in the rock. Inside the visitors center they had rocks they found inside them and they are perfectly round from swirling around in them for so long.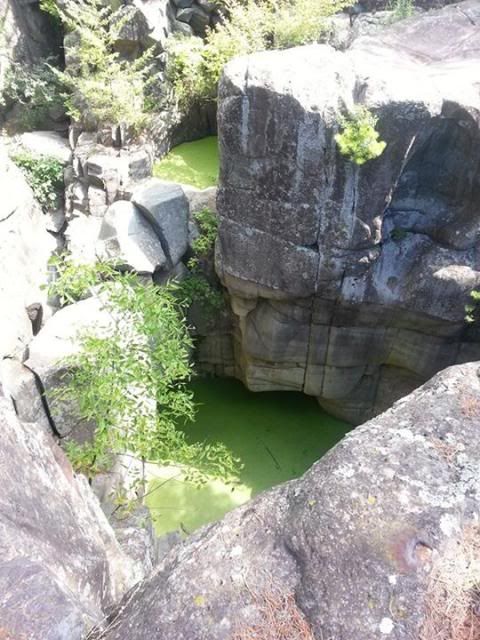 This was kind of our last hurrah of the summer. My sister is visiting at the end of this month and we'll go to Wisconsin Dells, but Steve will stay home. Next month he starts up a turn around at work and he'll be working nights, for 14 hour shifts, 7 days a week. So no days off at all for a month and a half. Sounds like fun for everyone. Or not.

Steve works so much this summer seems like it was pretty much non-existent. Kinda sad that it's nearly over already. And it never really warmed up here in Minnesota.

We do still have the State Fair in a couple weeks though, and I always look forward to that!